These Tips Are Courtesy of AAA.......
Traveling with your pet is becoming more popular as hotels, restaurants, and destinations are offering more pet-friendly options. According to a recent 
AAA Consumer Pulse™ survey
, more than three in four (77%) pet owners enjoy bringing their furry companions for a car ride. Yet more than one in three (35%) admit to never restraining their pet while riding in the car. This can lead to added distractions for the driver and increased dangers for all passengers, including pets.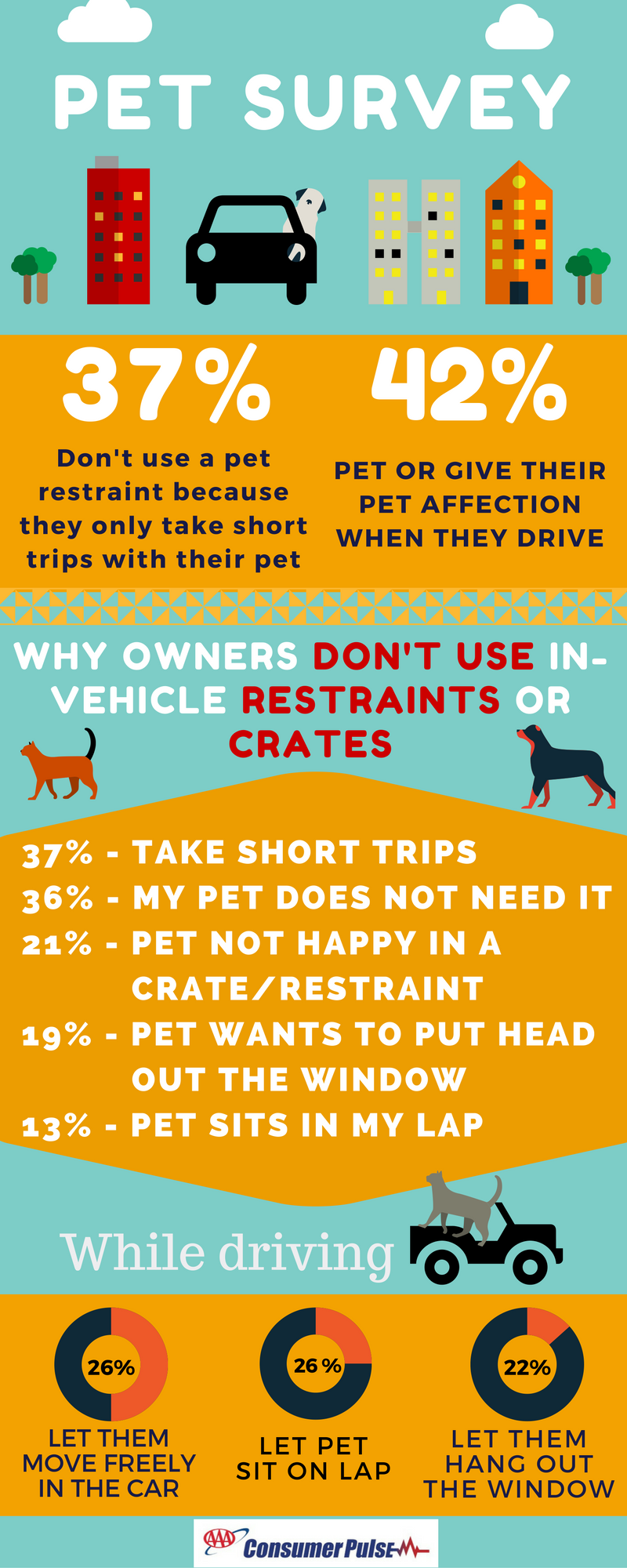 Dangers of Traveling with Your Pet
Almost two in five (37%) pet owners stated they do not use a pet restraint because they primarily take short trips with their pet. However, in the case of a crash, a loose pet will be thrown around the vehicle regardless of trip length – a danger to passengers as well as the animal.
"A 10-pound dog involved in a crash at only 30 mph becomes a 300 pound projectile, while an unrestrained 80-pound dog will exert approximately 2,400 pounds of force," said Amy Stracke, Managing Director, Traffic Safety Advocacy, AAA – The Auto Club Group. "This poses a serious risk of injury or even death for either your pet or anyone else in its path, reinforcing the importance of restraining your four-legged friend every time they are in the car."